Experience Expert Care for Physiotherapy in Gurgaon at Thephysiofx
Our healthcare services truly understand the importance of regaining mobility for individuals who are facing an injury or illness. We are dedicated to helping people recover and improve their quality of life. At Thephysiofxin, our team of expert medical professionals is equipped with cutting-edge technology and up-to-date knowledge to deliver a wide range of treatments and exercises that are specific to each individual's needs. Whether your goal is to reduce pain or improve overall movement, we strive to provide personalized care that caters to your unique situation. Our services are not just focused on treating symptoms but also on addressing the root cause of the problem to achieve long-term results. You can trust us to guide you through your journey toward recovery with compassion, expertise, and dedication.
Spine physiotherapy is used to treat back pain, neck pain, and other spinal problems. Spine physiotherapy can be done in a clinic or at home. The goal of this treatment is to reduce pain and improve mobility in the spine.
The most common types of treatments are:
Manual therapy: This includes massage, joint mobilization, and manipulation techniques
Exercise: This includes stretching exercises and strengthening exercises for the back muscles
Education: This includes teaching patients about their condition and how to manage it.
Sports injuries are common, and so are the ways in which people try to deal with them. The good news is that there is help available. The key is to find the right kind of therapy and work with a sports therapist who specializes in the area of injury rehabilitation. Therapy can be anything from Ice-Tying Shots to Prolonged Endurance Training. Regardless of your choice, it's important to understand that no two sports injuries are exactly alike. There are some general principles that apply to almost every sports rehabilitation case, but each one will have its own set of unique details.
We offer customized sports rehabilitation programmes at THEPHYSIOFX to make your activity more enjoyable and safer for you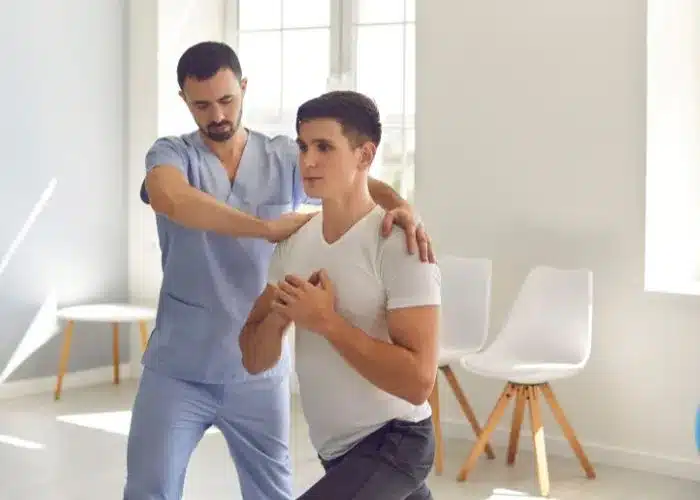 Our physiotherapy services go above and beyond to ensure that our petient receive the best possible care they deserve. We care about you and your wellbeing. We take a over all approach to your health and fitness by assessing, diagnosing, and treating musculoskeletal and neurological conditions that are preventing you from living the quality of life you desire. Our team of highly-skilled physiotherapists utilizes a combination of manual therapy techniques, therapeutic exercises, and other modalities to help you feel better and regain your confidence, mobility, and overall function. If you have any kind of chronic condition, we are here to help you reduce pain, improve mobility and enhance your overall function. So, let us be your partner in your journey to better health and wellness.
Manual therapy At Thephysiofx uses physical touch to improve the body moves and feels. Our clinic has therapists who are experts in using different manual therapy techniques to help you feel better. Some of these techniques involve moving your joints, massaging your muscles, or applying pressure to your body tissues to reduce pain and improve how easily you can move. People have been using manual therapy for a long time to help with things like improving blood flow, easing pain, and helping the body heal. If you are suffring from any muscle or joint issues, our therapists can help you by using manual therapy techniques to make you feel better.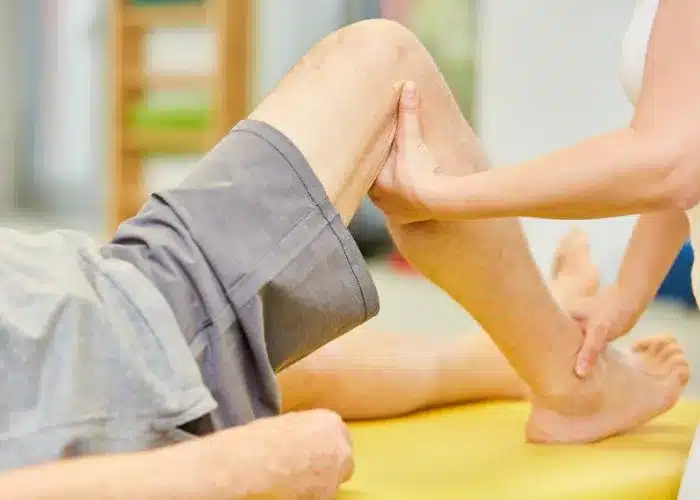 Electrotherapy Physiotherapy:
Dry Electrotherapy is a type of physiotherapy that uses electricity to help muscles contract and heal. At THEPHYSIOFX clinic in Gurgaon, we use this treatment to help with muscle pain, joint problems, and sports injuries. It's safe and can be customized to suit your needs. During the treatment, small pads with wires are placed on your skin near the sore area, then a small electric current passes through the wires into the muscle. This helps to reduce swelling, improve blood flow, and help your tissues heal. We use high-tech equipment to make sure you get the best possible care. If you want a safe and effective way to deal with your pain or injury, come and talk to us about Dry Electrotherapy.
Cupping Therapy ( Hijama):
At THEPHYSIOFX, we offer Dry Cupping therapy (Hijama) as a traditional remedy to promote healing and improve blood circulation. Our expert physiotherapists use sterile cups that are placed on certain points of the body to create a suction effect. This therapeutic technique helps to relieve pain, reduce inflammation, and alleviate various health conditions such as migraines, high blood pressure, and muscle stiffness. Dry Cupping therapy is safe and non-invasive, making it suitable for people of all ages. Our physiotherapists customize the treatment plan according to each patient's specific needs and medical history to ensure optimal results. Experience the benefits of this ancient therapy at THEPHYSIOFX and feel rejuvenated and refreshed!
The PhysioFX Physiotherapy clinic in Gurgaon gives Dry Needling Physiotherapy services that can help reduce pain, stiffness, and muscle tension in different body parts such as the neck, back, shoulders, hips, and knees. The physiotherapists use fine needles to stimulate specific trigger points in the muscle tissue, which promotes healing and releases tension. The Dry Needling Physiotherapy sessions are customized to meet each patient's specific needs and can be used together with other physiotherapy techniques to achieve excellent results. The experienced and trained physiotherapists prioritize the patient's health and comfort and work closely with them to provide high-quality care according to their needs.
Paediatrics Physiotherapy:
At THEPHYSIOFX clinic in Gurgaon, we offer comprehensive Paediatric Physiotherapy services for infants, children, and adolescents. Our team of experienced physiotherapists is well-equipped with the latest techniques and knowledge to cater to the specific needs of children and help them achieve their developmental goals. This includes assessing and treating conditions such as cerebral palsy, muscular dystrophy, developmental delays, and post-surgical rehabilitation. We provide a wide range of services, including physical assessments, individualized treatment plans, exercise programs, and education and support for parents. Our clinic also offers an engaging and supportive child-friendly environment, encouraging children to learn and grow while receiving treatment. At THEPHYSIOFX, our ultimate goal is to help children achieve their full potential by enabling them to move and function optimally in their daily lives.
At THEPHYSIOFX in Gurgaon, we provide high-quality physiotherapy care for people with movement problems caused by things like stroke, brain injury, spinal injury, and Parkinson's disease. Our team of licensed therapists will create a customized treatment plan that uses proven techniques to help each client reach their unique goals. We also give clients exercises to do at home so they can continue to improve even when they're not with us. Our goal is to stay updated on the latest neurological physiotherapy methods to give our clients the best possible outcome and improve their strength, mobility, and quality of life. We're here to support our clients and guide them through their recovery so they can achieve their goals and be more independent.
Orthopaedic Physiotherapy:
Gurgaon's THEPHYSIOFX clinic offers orthopedic physiotherapy services for those recovering from injuries, surgery, or chronic pain. Their experts use various techniques and provide guidance on lifestyle modifications to reduce future injury risks. The clinic has high-tech equipment and provides individualized attention for patients. The experienced team aims to deliver the highest standard of care to help patients resume their normal activities.
Book An Appointment Today
For your therapy, The Physiofx provides certified and highly skilled physiotherapists in Gurgaon. We make sure you get the best possible physiotherapy treatment.
© 2022 All Rights Reserved.